Return to Headlines
Summer Reading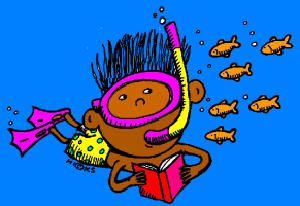 Dear Parents and Guardians:
Our teachers and students have worked very hard all year; your children are leaving school this year as better readers and writers. As you know, good readers and writers read and write DAILY. Recent brain research shows us that practice is necessary in order to master strategies that are critical to the success of the reading and writing process. The more students read, the more proficient they become at reading and writing.
Summer is a great time to read! It is also a wonderful time of year for students to read books for pleasure and to nurture a love for reading. The more you like it, the more you do it! With that in mind, the Woodrow Wilson Summer Reading Assignment is to READ Daily. Attached are two Summer Reading logs for both July and August. Reading should be a daily activity!
The logs will be collected on the first day of school, and counted as the first assignment of the new year.
Your support in promoting literacy skills is especially critical component of your child's success. We hope that you and your child have a wonderful time enjoying many great books this summer!
Sincerely,
Debra Mercora, EdD
Chief School Administrator