Woodrow Wilson School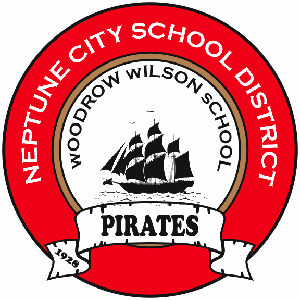 210 West Sylvania Avenue
Neptune City , NJ 07753
732-775-5319
Fax 732-775-4335
Tuesday, February 18, 2020
February 2020
Dear Parents and Guardians:
Welcome to February as our students begin their second semester. We hope that you are pleased with what your children have accomplished and learned in the first semester. Please continue to encourage them to take advantage of all that our school has to offer, including our extracurricular and the spring athletic program. Remember, if you have questions about your child's performance you may contact your child's teacher at any time.
For many reasons, February continues to be a special month in the Neptune City School District. On Thursday, January 30th, the school conducted its annual spelling bee. Thank you to all the staff members involved in this activity and congratulations to all the students participating in this annual event. They should all be commended for their efforts during this activity. The students are also preparing for the annual Lip Sync Show being sponsored by the Booster Club in March.
Also of importance to our school community is the development of a budget proposal which serves to provide for the district's fiscal stability and educational future of our children. The Neptune City School District administration and board of education will be working collaboratively to prepare and propose the 2020-21 school year budget. As in the past, the construction of this proposed budget will be a challenge as related to the continual decline of State aid. Every effort will be made to maintain the current class size in the school and all the athletic and co-curricular programs.
As you know, our District is continuing to face a substantial challenge as related to the implementation of the State legislation regarding the tax cap levy that will continue to have an impact on the education that our students receive in the upcoming school year. The constraints placed upon the District continue to impact each and every decision we make. We will do our very best to develop a budget that minimizes the effect on the services and programs provided by the Woodrow Wilson School.
I remain appreciative to continue to serve as your Interim CSA and look forward to the dialogue that we will have during the upcoming months regarding the District's budgetary challenges. Your Board of Education is continuing the process of identifying your permanent CSA and they will communicate this decision to the school community when appropriate. Thank you for all your continued support of the school!
Sincerely yours,
Ralph P. Ferrie, Ed.D.
Superintendent of Schools
Neptune City School District HIB Information
District Anti-Bullying Specialist
Lonjete Nias
Phone: 732-775-5319
Email: lnias@neptunecityschool.org
District Anti-Bullying Coordinator
Dr. Ralph Ferrie
Phone: 732-775-5319
Email: rferrie@neptunecityschool.org