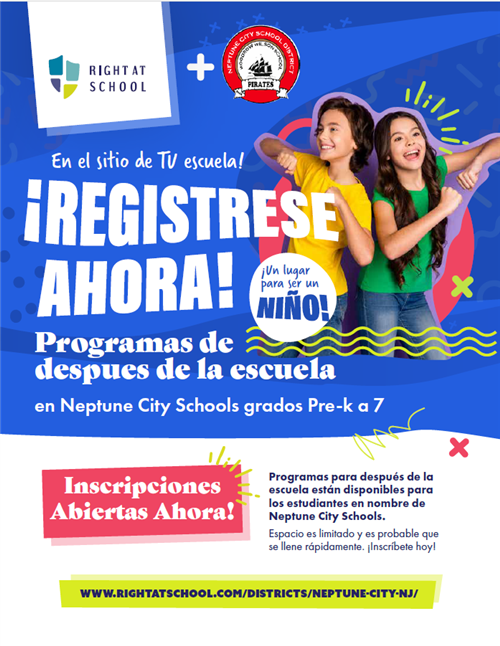 2022-2023 Kindergarten Registration

Kindergarten registration packets for September 2022 are now available in the office or downloaded below. Please download the registration packet below, complete it, and turn it in to the office. Thank you

Link: Kindergarten Packet
Link: Kindergarten Packet (Spanish)
Link: Kindergarten Packet (Creole)
2022-2023 PreK Registration
We are so excited to report that our new PreK class quickly filled to maximum capacity on the day of PreK registration. Therefore, we now maintain an active waiting list as we continue to expand our PreK program. Please download the registration packet below, complete it, and turn it in to the office to be placed on the active waiting list for both September 2022 and September 2023. Thank you

Link: Pre-K Packet
Link: Pre-K Packet (Spanish)
Link: Pre-K Packet (Creole)


Woodrow Wilson School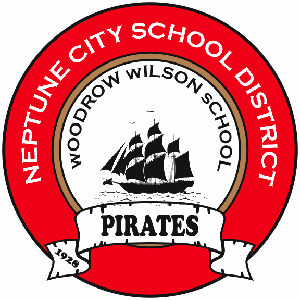 210 West Sylvania Avenue
Neptune City , NJ 07753
732-775-5319
Fax 732-775-4335
Saturday, September 24, 2022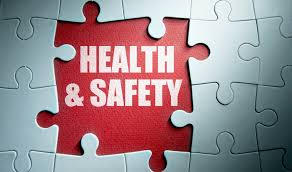 LINK: Click here for the Neptune City School District 2021-2022 Emergency Virtual or Remote Instruction Program (Español)
LINK: Click here for the Neptune City School District 2021-2022 Safe Return Plan (Español)
LINK: Click here for the Neptune City School District 2020-2021 Restart Plan (Español)
May 27, 2022
Dear Parents/Guardians,
Following the recent school shooting tragedy in Texas, we feel compelled to jointly reach out to you as we are aware that,
following each school shooting tragedy, there is understandable concern, upset, and worry in students, staff members, parents/guardians, and community. Our deepest thoughts and prayers always remain with the families, school districts, and communities that suffer losses.
We want you to be confident that everything humanly possible to protect the safety and security of our students and staff members is our paramount concern every day before everything else and we would like to share some examples that will hopefully help you.
From the School District…
Each month, there are two drills that include our first responders: One fire drill, and one other safety and security drill. You are notified after each.

Exterior doors are locked following student arrival and remain locked through student dismissal.

Visitors are initially provided with electronic access to the main office security vestibule where they are evaluated for building entry, provided with a visitor's badge, and signed in prior to entering the building.

Classroom doors are locked at all times.

Staff receive safety and security professional development training in an ongoing manner.

The Chief School Administrator, Principal is also certified as a New Jersey School Safety Specialist.
From the Police Department…
Neptune City police officers train on a monthly basis on how to deal with and respond to active shooter situations.

Neptune City police officers are equipped and trained to make immediate entry and confront an active threat.

The surrounding police departments in the Neptune City area also train with our police officers.

Neptune City police has a school resource officer assigned to the school who is armed and trained on how to deal with active shooter situations and other types of threats.
The School District and Police Department work as a team to ensure safety and security. Therefore, you may reach out to either or both of us with any questions you may have.
Sincerely,
February 21, 2022


Dear Parents/Guardians,
Governor Murphy has announced that the universal school mask mandate will be lifted effective March 7, 2022. Therefore, on that date forward, wearing masks will be optional for students, staff, and visitors in schools. We expect to still have some students, staff, and visitors that will opt to wear their masks, and we will equally respect those that are masked and unmasked in our school district.
All other pandemic health and safety protocols will remain in effect until we receive further guidance but it is reasonable to expect that they will be lifted as well over the coming weeks and months. When appropriate, we will continue to share the latest guidance with our Restart/Safe Return Committee in the advisory capacity the committee has served since the beginning of the pandemic.
We are always here to provide you with the latest guidance from the Governor's Office, New Jersey Department of Education, Center for Disease Control, Monmouth County Department of Health, and our school district Physician. Please feel welcome to reach out to either of us or both of us anytime. In the meantime, if your child or anyone in your home tests positive for COVID-19 or becomes symptomatic, please continue to inform both of us, and we hope you and your families remain safe and well.
November 8, 2021

Dear Neptune City School District Stakeholders,
Our school district, and school districts across the nation, are fortunate to be able to apply for grant funding to mitigate losses due to the COVID-19 pandemic. The grant fund applications have become available in an ongoing manner and each application opportunity includes restricted allowable usage category requirements for the grant funds if they are awarded. We have applied for every application opportunity and we will be receiving the grant funds we are entitled to receive.

To date, here are the allowable usage categories and how our school district will be utilizing the grant funds:

Healthy and safe facilities - This is the largest portion of grant funds opportunity to date and we will be utilizing the funds to upgrade our heating and air conditioning (HVAC) system. This exciting project will result in every room in the school district having the required filtered fresh air exchange to maintain the healthiest possible facility during the pandemic, then continue to serve our students, staff, and visitors who struggle with respiratory challenges such as allergies and asthma.

Learning acceleration - We will be utilizing the funds to provide our students with after school and summer remediation and enrichment to make up for lost teaching time and learning due to the pandemic.


Mental health support - The pandemic has placed tremendous pressures and stress on everyone around the world. We will be utilizing these funds to support our students and staff struggling from the pandemic.

While we have carefully followed all requirements, there is nothing to preclude us from seeking the input of our stakeholders as a best practice. Therefore, I cordially invite you to send me your input through my email address below. Please be confident that your input will be read, carefully considered, and highly valued for our Neptune City School District family. In the meantime, I hope that you and your families stay safe and well.
Sincerely,