Have a Safe and Healthy Summer


Woodrow Wilson School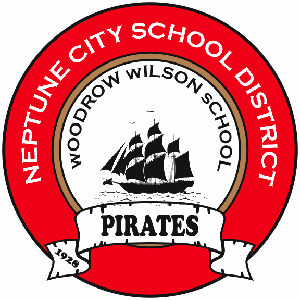 210 West Sylvania Avenue
Neptune City , NJ 07753
732-775-5319
Fax 732-775-4335
Tuesday, August 4, 2020
July 20. 2020
Dear Parents and Guardians,
I hope this communication finds you and your families safe and well in this unprecedented time of the pandemic.
At last week's Board of Education special meeting, I was proud to be appointed Chief School Administrator and Principal of the Neptune City School District. I am very excited about my new position, and I look forward to getting to know and serving the students, staff, parents, and community. As we get to know each other, you will see that my entire career has been dedicated to meeting the needs of every child, moving school districts forward, and earning the trust of all stakeholders every day.
Please permit me to genuinely thank our Board for their support and trust in my leadership, Dr. Ferrie for his leadership during this past year, and our outstanding staff who have already assisted me during this transition.
I started my educational career teaching music in the School District of Philadelphia. After teaching music in grades 4-12 for ten years, achieving my Master's degree and administrative certifications from the College of New Jersey, and achieving my doctorate from Lehigh University, I served in the positions of Assistant Principal, Principal, Curriculum Supervisor, Director of Curriculum Instruction and Assessment K-12, Assistant Superintendent, and Superintendent in premier school districts located in Pennsylvania and New Jersey.
While there will be many discussion opportunities moving forward, my first and most important responsibility is to work with your previously established committee to formulate a plan for the upcoming school year to best ensure the health and safety of our students and staff. This plan is required by the New Jersey Department of Education, and I am fortunate to join this committee representing all stakeholders to accomplish this important task. I will share more information in the near future.
In the meantime, please feel welcome to reach out to me anytime, and I look forward to meeting you.
Sincerely,
Dr. Raymond J. Boccuti
Chief School Administrator, Principal
Neptune City School District

Link: CDC COVID-19 Resources for Homes