Have a Safe and Healthy Summer


Woodrow Wilson School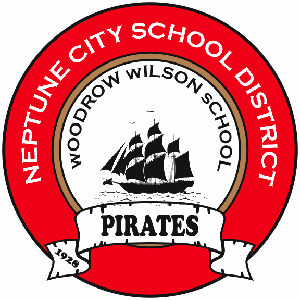 210 West Sylvania Avenue
Neptune City , NJ 07753
732-775-5319
Fax 732-775-4335
Monday, July 13, 2020
Updated District Health Statement Regarding Coronavirus and School Close-out Procedures
June 1, 2020
Dear Parents/Guardians:

As you are aware, school will be closed for the remainder of the academic year which ends on June 22, 2020 and we will continue to follow the approved academic calendar. As directed by the State Department of Education and the Governor's Executive Order, all school districts in New Jersey can only schedule virtual graduations during June. Please know that the middle school teachers and I are working to plan an appropriate and meaningful celebration for our eighth grade students. Several students have also been involved in the planning process. In addition, I assure you that the teaching staff is continuing to make every effort to remain engaged with you and your children as they provide remote learning activities for the remainder of the school year.
During the past two and a half months, the teaching staff has continued to work to identify on-line resources that you can access for your child to continue to make the effort to engage them in learning activities from home. There is a link on the District Website that will guide you toward these resources. We will continue to explore additional learning resources for your children during the upcoming days. I have also asked the staff to continue remain in communication with you and your child(ren) as much as possible. Please continue to respond to staff emails and other forms of communication. Again, I want to extend my sincere appreciation to the teachers who have made every effort to provide positive and meaningful remote learning experiences.
We will maintain the process of offering the opportunity to pick up breakfast/lunch during the week at 10:00 AM on Mondays and Wednesdays. Please make the effort to pick up this food at the loading dock entrance to the school's cafeteria.
During the upcoming weeks ahead, a committee that I established to include teachers, administrators and support staff worded on the procedures that we will be implementing toward the closing out of the school year. In addition, this committee will begin to plan for the strategies and procedures that must be implemented to safely open up school in September. Please review the following information which will also be posted on the District's Website to learn about what procedures will be implemented to close the school year out regarding retrieving your child's belongings from the school and returning the District issued Chromebooks and chargers.
Again, please accept my sincere appreciation for your ongoing cooperation and support during this health emergency. We are continuing to make every effort to provide educational resources for our students and will continue to monitor and adjust as necessary.
As always, the health and welfare of our student, staff and school community is of our utmost concern. Thank you for your ongoing understanding and cooperation. My hope continues to be that each of you, your children and your extended families are safe and healthy during these trying times. Please know that it has been an honor to serve as your Interim CSA during the past school year. Your children are exceptional and each of them can achieve whatever goal they set for themselves with the support of loving families and outstanding teachers. Best wishes to each and every one of you and thank you so much for the support that you extended to me throughout the school year.
Sincerely yours,
Ralph P. Ferrie, Ed.D.
Interim CSA, Neptune City Public Schools

Link: CDC COVID-19 Resources for Homes