Woodrow Wilson School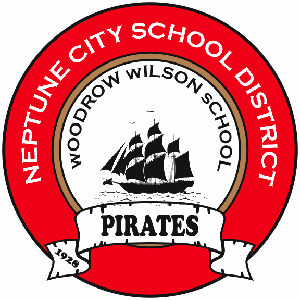 210 West Sylvania Avenue
Neptune City , NJ 07753
732-775-5319
Fax 732-775-4335
Monday, December 16, 2019
December 2019
Dear Parents/Guardians:
As you read this correspondence, I hope that you had a wonderful Thanksgiving holiday and are enjoying the holiday season with friends and family. I would like to personally thank the members of the Booster Club for their continued support of the school. They recently conducted a successful book fair and are in the process of conducting the annual holiday gift fair during the first week of December. They also have a fundraising breakfast planned for December 15, 2019 at Applebees between the hours of 8:00 AM and 10:00 AM. Please continue to support the efforts of the Booster Club.
Currently the Board of Education is in the process of interviewing potential candidates for the position of Chief School Administrator in the Neptune City School District. The Board is extending a great deal of time and effort to ensure that they identify and select the best candidate possible to serve the students, staff and community of Neptune City. As the process moves forward, the Board of Education will keep everyone updated in a timely manner.
At this time during the school year, our eighth grade students are involved in the application process for acceptance into the high schools of their choice. The District is confident that our students will continue to be accepted into the high schools and various programs of their choice. Since our students are enrolled in a rigorous academic program and most are involved in a variety of co-curricular programs, we are confident that our students are prepared effectively for their secondary careers.
As you are aware, the District is in its first year of implementing the student Chromebook one-to-one initiative in grades five through eight. In September, all classrooms received sets of Chromebooks for students to use during the school day. The teachers have been making the effort to incorporate the use of this technology within their lessons to ensure that the students have a rich experience in using these one-to-one devices to enhance their educational experience.
Finally, I encourage you to attend the schools' holiday concert that is scheduled for December 18, 2019 at 6:30 PM. Our students perform in the band and chorus and I know that you will join me in congratulating them for the outstanding work that they do as they perform in these various ensembles. In addition, our students' art work will be on display during that evening.
In closing I would like to emphasize it is my privilege to serve as the Interim Superintendent of Schools in such a wonderful district. I would also like to take this opportunity to wish each and every one a happy holiday season and a healthy and prosperous New Year!
Sincerely yours,
Ralph P. Ferrie, Ed.D.
Neptune City School District HIB Information
District Anti-Bullying Specialist
Lonjete Nias
Phone: 732-775-5319
Email: lnias@neptunecityschool.org
District Anti-Bullying Coordinator
Dr. Ralph Ferrie
Phone: 732-775-5319
Email: rferrie@neptunecityschool.org