Woodrow Wilson School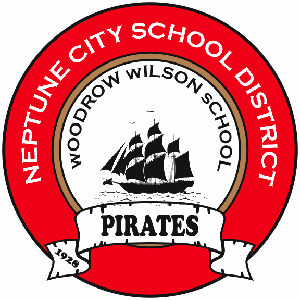 210 West Sylvania Avenue
Neptune City , NJ 07753
732-775-5319
Fax 732-775-4335
Friday, January 24, 2020
January 2020

Dear Parents/Guardians:
As you read this correspondence, I hope that you had a wonderful holiday season and that you and your families have a happy, healthy and prosperous New Year. The Neptune City School District is continuing to work diligently toward the development of the annual operating budget for the 2020-21 school year. The budget challenge in New Jersey continues to make our work all the more complicated. In addition, the legislation regarding the tax cap on the school tax levy has continued to present additional challenges as the district strives to maintain its excellent programmatic offerings for all students in grades preK-8. We remain steadfast in our determination to minimize the effects of our loss of state aid and the tax cap on the instructional programs of our district.
Our eighth grade students have completed the application process for acceptance into the high schools of their choice. The Special Services Department has worked diligently to support our students' efforts regarding the application process. Since our students are enrolled in a rigorous academic program and most are involved in a variety of co-curricular programs, we are confident that our students are prepared effectively for their high school careers.
Please continue to support the efforts of the teachers as they work toward providing the best social, emotional and educational experiences for your children. It is important that we all work diligently and in collaboration with one another to ensure that our children are prepared in an effective manner. Please do not hesitate to contact your child's teacher should you have any questions or concerns. By working together, we will establish the positive relationships required to ensure that our children are successful.
In closing I would like to continue to reiterate that it is my privilege to serve as the interim CSA in such a wonderful school. Your Board of Education has continued to work diligently toward identifying the school district's next educational leader. I am certain that they will keep the public informed regarding their progress toward completing this important process. In addition, I want to express my continued sincere appreciation to everyone who continues to volunteer their time and effort through participating in the school's Booster Club in order to help support the efforts of our teachers and students. Finally, a huge "thank you" to the United Fire Company #1 of Neptune City for their generous donation to support the purchase of new cheerleader uniforms!
Continued best wishes and our goal is to have a positive conclusion to the 2019-2020 school year!

Sincerely yours,
Ralph P. Ferrie, Ed.D.
Superintendent of Schools
Neptune City School District HIB Information
District Anti-Bullying Specialist
Lonjete Nias
Phone: 732-775-5319
Email: lnias@neptunecityschool.org
District Anti-Bullying Coordinator
Dr. Ralph Ferrie
Phone: 732-775-5319
Email: rferrie@neptunecityschool.org