***School closed until further notice***

Woodrow Wilson School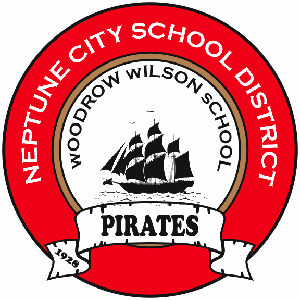 210 West Sylvania Avenue
Neptune City , NJ 07753
732-775-5319
Fax 732-775-4335
Thursday, April 2, 2020
Updated District Health Statement Regarding Coronavirus
March 25, 2020
Dear Parents/Guardians:

We have continued to monitor the ongoing health crisis regarding the CoronaVirus pandemic.I participated in a virtual meeting with all of the Superintendents in the County on Wednesday morning to get a county-side update. At this time, school will be closed until further notice. I assure you that I will keep you informed on an ongoing basis regarding any new updates and/or status changes.
The teaching staff has continued to work to identify on-line resources that you can access for your child to continue to make the effort to engage them in learning activities from home. There is a link on the District Website that will guide you toward these resources. We will continue to explore additional learning resources for your children during the upcoming days. I have also asked the staff to remain in communication with you and your child(ren) as much as possible. Please be certain to respond to staff emails and other forms of communication.
We will continue to offer the opportunity to pick up breakfast/lunch during the week at 10:00 AM from Monday through Friday. Please make the effort to pick up this food at the loading dock entrance to the school's cafeteria.
Again, please accept my sincere appreciation for your ongoing cooperation and support during this health emergency. We are making every effort to provide educational resources for our students and will continue to monitor and adjust as necessary.
As always, the health and welfare of our student, staff and school community is of our utmost concern. Thank you for your ongoing understanding and cooperation. My hope is that each of you, your children and your extended families are safe and healthy during these trying times.
Sincerely yours,


Ralph P. Ferrie, Ed.D.
Interim CSA, Neptune City Public Schools

CDC COVID-19 Resources for Homes