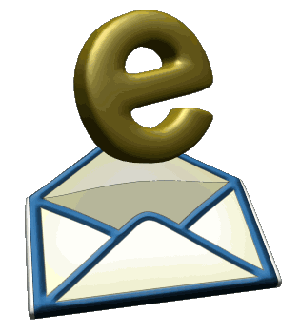 Subscribe to our e-Alerts!
WOODROW WILSON SCHOOL HEALTH OFFIC
E
Nurse: Gina Nastro BSN, RN, NJ - CSN
Please email or call with any questions
g
nastro@neptunecityschool.org
Phone: 732- 775- 5319 ext- 5004
Office hours - 8:15- 3:00 pm
CURRENT HEALTH INFORMATION
Attention Parents of 8th Grade Students
If your child will be trying out for a sport next year at Neptune High School, they will be required to have an initial concussion test. This is done on the computer at the high school and you will need to call the coach to arrange for testing.
Additionally, your child will need a current sports physical. Physicals are good for 365 days. Free sports physicals are available at Midtown Elementary School. If you would like more information on scheduling a physical or have any questions, please contact the Head Nurse at Neptune High School. Giuseppina Diamante: 732-776-2200 Ext. 3651.
Attention Parents of 5th Grade Students
The New Jersey State Health Department has recently made two more vaccinations required for children attending school. In accordance with New Jersey State Law N.J.A.C. 8:57-4,
all students entering sixth grade and born after January 1, 1997, MUST provide proof of vaccination for Tdap (Tetanus, Diptheria, acellular pertussis) given no earlier than the 10th birthday and the meningococcal vaccine.
We need proof from your doctor of the dates the two vaccinations were administered. If your child has not received these vaccinations, please call your Pediatrician to make an appointment.
Documentation must be provided as soon as possible. The school retains the right to exclude any child that is not in compliance with this law. If there is a problem, please feel free to call me at any time.
If you do not have health insurance, you can call 732-431-7456 x 8516 /3727 and immunizations are given for free.
If your child has medication in the nurse's office please read the message below
Please make arrangements to have an adult pick the medication up the last day of school (or earlier if this is not possible.) Medication can not be sent home with students. If your child will require medication next year, new orders from the doctor must be obtained. Please see the left side of this webpage for the link to forms. There are different forms for general medication, asthma medication and Epipens. All areas of the form must be completed by the doctor and parent. Return the form along with the medication in September. Again, medication must be transported by an adult. For those students with asthma, please send in tubing, medication cup and mask or pipe.
As always, if you have any questions about the above or any concerns related to your child's health at school, please do not hesitate to call. You may also e-mail me at gnastro@neptunecityschool.org.
Gina Nastro BSN , RN , NJ- CSN
732-775-5319 x 5004